Welcome to our new forum!
If you are having any sort of problems,
click here
to see solutions to common problems.
You can also send us a message by clicking on "contact us" on bottom of page
Moderator: Moderators
Posts: 212
Joined: Fri Oct 07, 2011 7:09 am
Location: Texas
This one is my fav, will add more images later feel free to add in your own via reply.
Last edited by
FootFetishLover
on Mon Sep 02, 2019 8:08 pm, edited 1 time in total.
Her Feet= My Mouth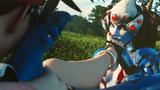 ---
my favorite
i love a woman's nylon feet!
---
I love both of these, in the 2nd I prefer when she rubs the cock with her toes more.
And I also love this one:
---
Without doubt when the woman hooks one foot under your cock to hold it in place and then rubs with her other foot.

Reagan Lush is a MASTER at it.
---