PiediVelati.com
is the premiere italian nylon fetish site featuring nearly 9.000 high definition photos and nearly 6 hours of Full HD Video: beautiful italian girls showing off their feet in stockings and pantyhose.
How would you like to access all of it for FREE? Just follow the instructions below and you will get 30 days of FREE access to
PiediVelati.com
. It's THAT easy!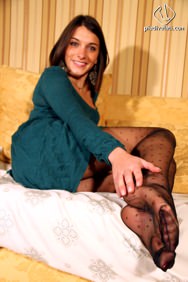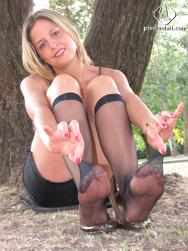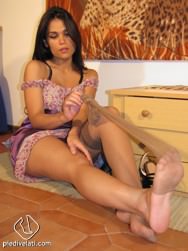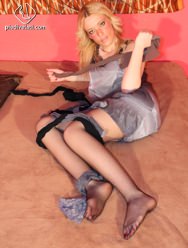 How to get the free 30 days password
Thanks to a special partnership to one of the latest and greatest videochat sites (
We Are Live
), you will get a free membership just by asking any of the camgirls there to type "Feet Under The Table" in chat, while you are in video with her and take a screenshot of the full desktop window. Then send it to
info@piedivelati.com
. That's all you need to do!
Don't know how to take a screenshot of your desktop? There are many ways, the easiest one is this:
- Install the FREE Irfanview (here:
http://www.irfanview.com/main_download_engl.htm
)
- Launch it
- Press "C" on your keyboard (or select Options - Capture/Screenshot)
- Take notice of the Hot Key you need to press
- Press "Start Capture"
- Once the moment comes, press the Hot Key and save the file you'll get
Have a look at the picture below
Try it, it's easy!
Remember: all you have to do to get 30 days of free access to PiediVelati is ask any camgirl here to type "Feet Under The Table" while you are in a videochat with her (and maybe looking at her pretty feet in nylons while doing so

), take a picture of that moment and send it to
info@piedivelati.com
So just head to We Are Live and start looking at all the girls there...there are plenty of beautiful ones, all ready to type "Feet Under The Table" for you!
Conditions:
- Only screenshots sent from 2nd till 30th of August 2012 will be considered valid
- Only screnshots taken while in a private videochat with her will be considered valid
The free membership to
PiediVelati.com
will be valid for 30 days and, of couse, expire after that period. You won't be asked any sort of personal data, you'll just get a working pass.