Moderator: Moderators
Posts: 220
Joined: Fri Oct 07, 2011 7:09 am
Location: Texas
I hope everyone is being safe out there during these strange times Corona Virus "covid 19" pandemic.

Her Feet= My Mouth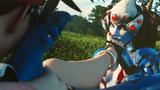 ---
You too! Hopefully everyone is great! Stay safe and be cautious.
Big shoeplay fan
---
You too. Me and my family are fine

---
This just fucking sucks, but yeah, we're all good, thanks for asking
---
Posts: 220
Joined: Fri Oct 07, 2011 7:09 am
Location: Texas
Great to hear everyone is ok, and yeah Mr. Mike it sure does fucking suck THE BIG ONE I imagine things will turn around eventually... I hope... imagine we're all hoping for that.
Her Feet= My Mouth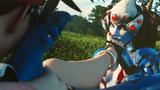 ---